Weather Collection Station
The AAIS Weather Collection Station for the AI Platform Command System
Real-time weather reporting
The Weather Collection Station provides critical real-time meteorological information that is continuously transmitted to the AAIS AI Platform Command System for intelligent and powerful AI-processing to simulate and predict the trend of fire spread.
Crucial fire spread prediction
Intelligent processing using real-time weather data enhances the accuracy of the fire spread model and provides critical guidance to remote command centers for forest fire decision making and the rapid deployment of AAIS autonomous Firefighting Drones.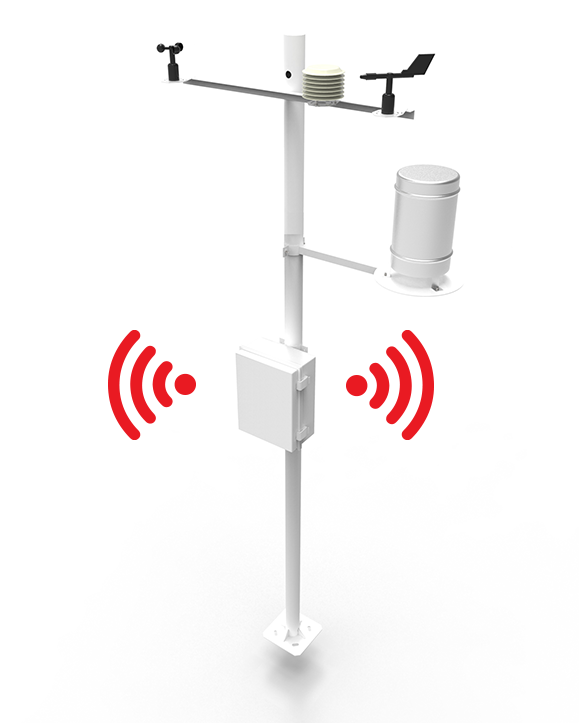 Diverse Collection Elements
These include temperature, humidity, wind speed, wind direction, rainfall, atmospheric pressure, and more.
The station modules and sensors are flexible and can be mixed and matched according to desired measured meteorological elements.
Easy station configuration for any module and sensor combination to meet various settings and
user needs.
Station can co-locate with fire Video Surveillance System or away at other locations.
Shared or Independent Data Transmission
The Weather Collection Station can use the video monitoring point transmission link, and 4G and 5G networks when the station location is away from the video transmission point.