Our powerful integrated solution allows faster response times to identify and combat early fires and promotes a strategy of early containment.
The AAIS solution is proactive, not reactive.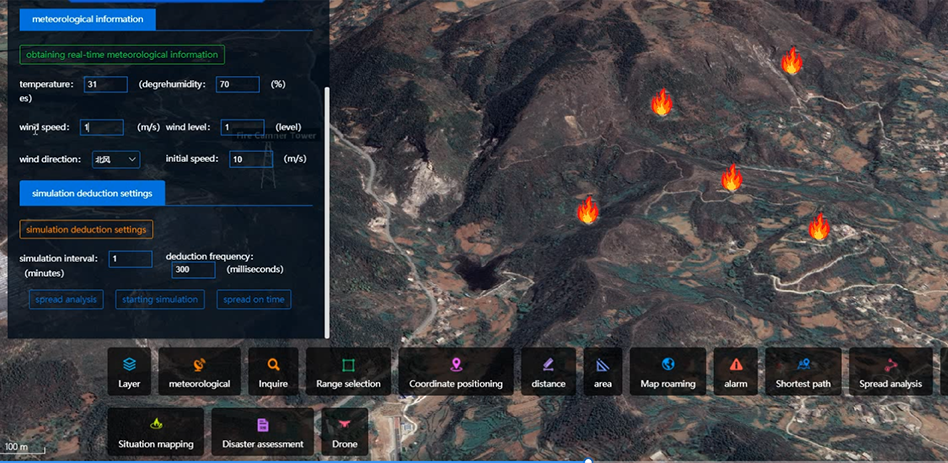 Our system can save lives and reduces the devastation caused by wildfires by giving quicker, more accurate fire assessments for early fire suppression.
At the heart of the system, a distributed AI Platform Command System that displays critical AI-processed data and video for all-encompassing and essential information to remote firefighting command centers for AAIS Firefighting Drone deployment and guidance.
Our core components include heavy lift, firesafe autonomous Firefighting Drones, surveillance Thermal Cameras, Weather Collection Systems.
Detect
Detect fires early through AI-software linked to surveillance thermal sensing cameras and weather stations and alert fire department. Provide geo-location as well as count of drones required for firefighters to address fire.
Deploy
Deploy drones to on fire sites.
Dispense
Dispense fire retardant or drop firebombs. A 200-foot hose can be connected to a firetruck to disperse water.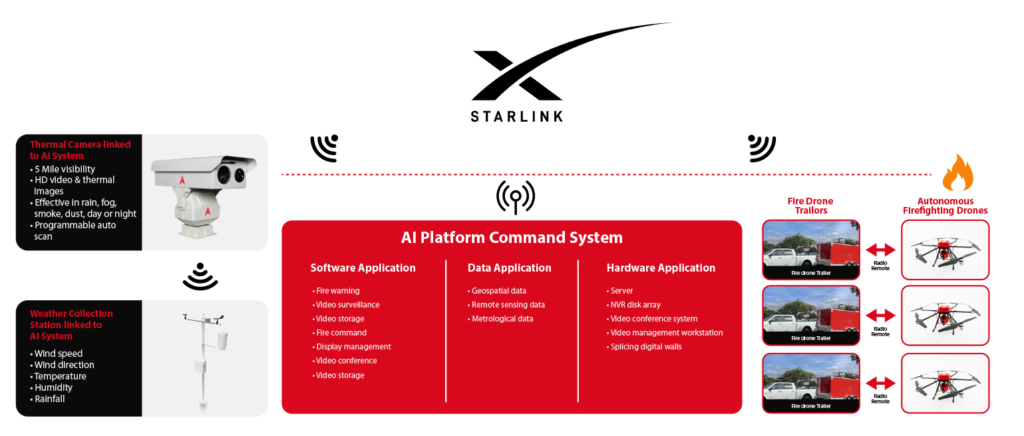 The system's long-range surveillance Thermal Cameras and Weather Collection Stations provide video and data to power the AI Platform Command System using any combination of cellular, microwave, fiberoptic, or StarLink™ satellite based on terrain and availability.
The AI Platform Command System displays critical information predicting fire-paths, areas that need evacuation, and letting firefighters know the best route to the fire and more to remote firefighting command centers for coordinated analysis and decision making.
AAIS heavy payload, fire-safe, long distance autonomous Firefighting Drones with on-board zoom cameras can then be quickly deployed to the scene from strategic fire-prone locations for low-altitude, high precision fire combat. To effectively cover larger expanses of land in shorter time frames, the AAIS Firefighting Drones can be deployed in swarms.